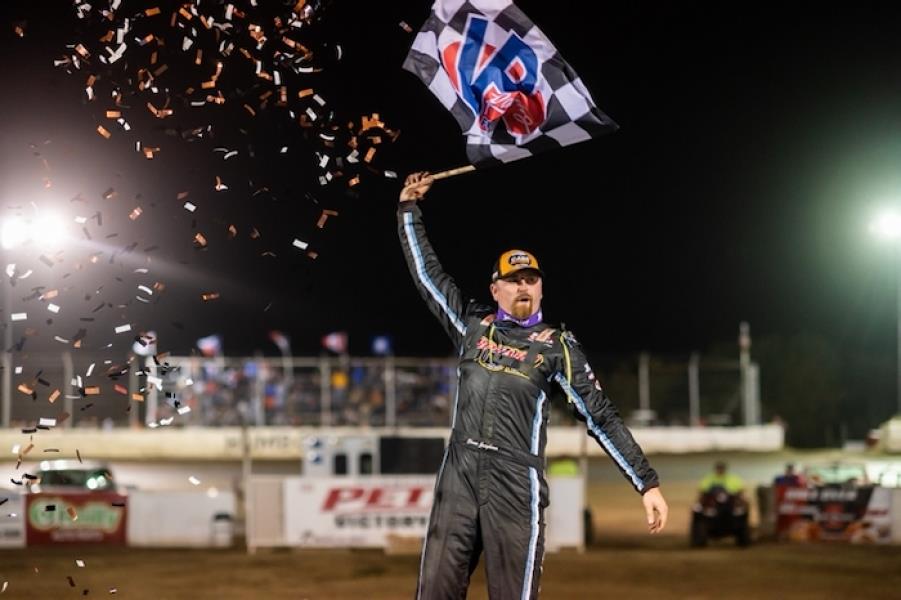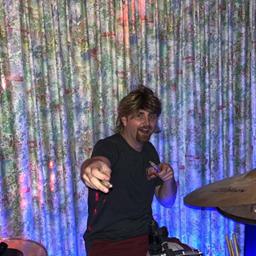 ---
Chase Junghans wires WoO field at Humboldt; runner-up U.S. 36 Raceway
Chase Junghans rarely gets to compete in Super Late Model events in his home state of Kansas. However, over the weekend he made the most of a home state slate.(Jacy Norgaard images)
Junghans piloted his Shop Quik Convenience Stores No. 18 Bozard Ford Lincoln/XR1 Rocket Chassis/ Clements Racing Engine Super Late Model to the $10,000 World of Outlaws (WoO) Case Late Model Series win on Friday night at Humboldt (Kan.) Speedway.
He added a fourth-place finish on Saturday night at 81 Speedway before registering a runner-up performance on Sunday evening at Missouri's U.S. 36 Raceway.
"What a great weekend for our team. The last time we raced at Knoxville (Raceway) back in September we just weren't very good, but we went to work, and had just an awesome weekend about as close to home as we ever get to be," Junghans said. "On Friday night at Humboldt (Speedway) I had to pick my way through lapped traffic, but my car would go wherever I needed it. That was my first Outlaws win with my mom there at the track, and that made it really special.
"We were pretty fast at 81 Speedway on Saturday night and got another Top 5, and then on Sunday at U.S. 36 (Raceway), we actually led some, but Mikey (Marlar) got past us in lapped traffic and was just a little better than us. We still finished second, and we'll proudly take that and move into the final events of the season."
Friday night found Chase Junghans in action at Humboldt Speedway (Humboldt, Kan.) piloting his Junghans Discount Liquor No. 18 Late Model for a three-day weekend with the World of Outlaws Case Late Model Series.
Drawing 38 Late Models for the Rick Eshelman Kansas Tribute Tour opener, Chase laid down the fourth-fastest time in his group before placing first in his heat. Receiving the pole for the feature via the redraw, Junghans dominated all 40 laps to record his second win of the season and fourth career with the World of Outlaws. He bagged a $10,000 prize ahead of Dennis Erb Jr., Max Blair, Mike Marlar, and Tyler Bruening.
On Saturday afternoon at 81 Speedway (Park City, Kan.), Junghans' fourth-to-second run in his heat race promoted him into the redraw. Rolling off on the fourth row for the $10,000-to-win A-Main, Chase gained three spots in the 40-lapper to register a fourth-place finish. He followed Brandon Sheppard, Billy Moyer, and Dennis Erb Jr. across the line with Gordy Gundaker coming in fifth.
In a field of 28 entries on Sunday at U.S. 36 Raceway (Osborn, Mo.), Chase followed up a second-place finish in his heat race with a runner-up finish in the feature. He led laps 8-25 before ultimately crossing the line in second in the 40-lap affair.
He trailed Mike Marlar to the checkers with Tyler Bruening rounding out the podium.
Full results from the weekend are available at www.WoOLMS.com .
The team will tentatively enter a single event this weekend with a Friday trip to Lakeside Speedway (Kansas City, Kan.) for the $10,000-to-win United States Modified Touring Series (USMTS) event.
For more information on the program, please visit www.USMTS.com .
Article Media
Back to News