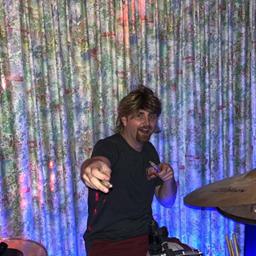 ---
Junghans Seventh In Silver Dollar Nationals At Huset's Speedway
(Image Credit: Heath Lawson)
Brandon, S.D. (July 25, 2023) Rolling out the Silver Dollar Nationals with a top-ten finish, Chase Junhans capped his weekend with a seventh-place finish at the close of the 80-lap event.
Ending up 24th during the event's opener on July 20, the progression to Saturday began from the 14th position, with Chase working his way as high as sixth before slipping back to seventh with 11 laps to go.
Rolling down the road for the XR Super Series at Off-Road Speedway and the Elkhorn 100, Monday's preliminary seventh saw a ninth-place finish in the first A-Feature group. Setting himself up in the opening B-Feature on July 25, Junghans transferred and ripped 17th to seventh over the 100-lap affair.
For more information, updates, and insight into Chase Junghans, log onto https://www.chasejunghans.com.
---
Submitted By: Bryan Hulbert
Back to News